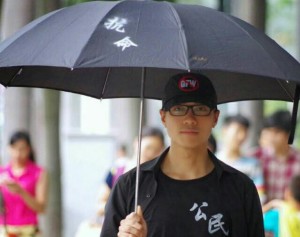 Pen name                Guests Zhen
 Sex                              Male
 Birth date                1985-12-12
Birth place               Jiangmen City, Guangdong Provinve
Resident place         Zhuhai City, Guangdong Provinve
  Education               Graduated from Technical school
 Profession                 Human rights lactivist, executive editor of atgfw.org
 Date of arrest         2017-09-01 (detained), 2017-09-29 (residential surveillance), 2018-03-30 (arrested)
 Organ of arrest       Public Security Bureau of Zhuhai City,  Guangdong Province
Cause of arrest      helping to lead advocacy campaigns for a Hong Kong-based online platform Human Rights Campaign in China, publishing information about rights violations in China, and serving as executive director for ATGFW.org to provide information and technical assistance for circumventing the government's Great Firewall, the massive cyber-policing apparatus that blocks Internet access within China.
Charge                        Inciting subversion of state power
Date of sentence     2018-08-10 (hearing), 2018-12-28 (verdict)
 Organ of sentence  Intermediate People's Court of Zhuhai City, Guangdong Province
Sentence                      Two years imprisonment
Defender                       Lawyers REN Quanniu and WEN Yu
Place of jail                 No. 1 Detention Center of Zhuhai City, Guangdong Province
Situation in jail       OK
Date of release         2019-11-08
Family contact
Donation to            
 Case adopted by     ICPC
Current Status         Released on 2019-11-08 due to expiry of sentence.
 References
https://www.amnesty.org/en/documents/asa17/9641/2019/en/
https://www.amnesty.org/en/documents/asa17/9049/2018/en/
https://rsf.org/en/news/china-journalist-zhen-jianghua-detained-without-trial-one-year
https://www.rfa.org/english/news/china/torture-fears-for-anticensorship-campaigner-arrested-for-subversion-03302018112708.html
https://chinachange.org/2018/01/05/zhen-jianghua-the-perilous-life-of-a-young-activist-in-china/
https://www.reuters.com/article/us-china-congress-rights-insight/for-some-chinese-dissidents-party-congress-means-a-paid-vacation-idUSKBN1CR01T