4:35 pm HKT Dec 31, 2014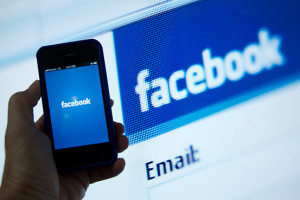 Just as scrutiny of how Facebook treats China-related content is mounting, the social-networking service on Wednesday suspended the account of a prominent Chinese dissident writer, citing its policy against nudity.
Liao Yiwu, who lives in Berlin, said Wednesday that he received notifications from Facebook that the company had temporarily blocked his ability to post updates to his page. Previous content on Mr. Liao's page remained viewable.
The move came after he posted photos of an artist friend staging a nude protest.
"Facebook has a pretty simple policy with regard to nudity: we prohibit it. The individual in question repeatedly posted pictures containing nudity," a spokeswoman said, pointing to the company's policies.
The spokeswoman continued: "Any suggestion that we took action because of politics, philosophy or theoretical business interests is complete nonsense."
Mr. Liao said he maintained that the images depicted a form of performance art and shouldn't be regarded the same way that pornography might be.
"They don't even provide an opportunity for me to defend myself or to debate the issue," he said. "This is the equivalent of speech dictatorship. It's infuriating."
Facebook's moves related to China are getting a closer look by users as the social networking giant expresses an interest in a market where it has long been banned. News that Facebook deleted a video of a self-immolation protest posted by Tibetan activist Woeser as well as earlier deletions of Mr. Liao's photos have circulated among Chinese rights activists on social media sites.
It was not immediately clear when Mr. Liao would be able to post new material. On Facebook's help page, it says suspensions can last a few hours or a few days.