Online smear campaign against outspoken Chinese author highlights Beijing's growing attempts to influence discussion on Twitter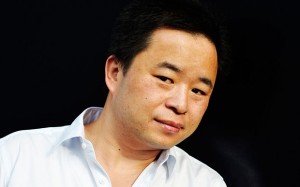 The articles attacking Mr Xuecun have been retweeted by more than 800 different Twitter accounts Photo: Ulf Andersen/Getty Images
By Tom Phillips, Shanghai7:34AM BST 08 Sep 2014
An online smear campaign against one of China's most celebrated young authors has fuelled suspicions that Beijing is opening a new front in its propaganda war, this time on Twitter.
The Communist Party has expended huge resources on monitoring and gaining control of Chinese social media services including Weibo, the Twitter-like microblog, and WeChat, an increasingly popular social networking service.
In recent months that push appears to have extended to Twitter, with some experts speculating that Chinese propaganda chiefs are now more actively experimenting with ways of manipulating the debate on the American social media network.
In July the campaigning group Free Tibet accused Beijing of "the systematic use and abuse of Twitter" after discovering dozens of fake Twitter accounts that had been spreading government propaganda about Tibet.
The accounts used stolen profiles and photographs – including one of Syd Barrett, the late Pink Floyd vocalist – to pump out pro-government messages.
For detail please visit here