By Yu Zhang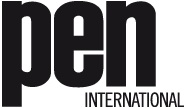 PEN International, formerly known as International PEN, founded on 5th October 1921, is currently the only global association of writers. The traditional constituents of PEN membership are summed up in its three letters: P stands for Poet and Playwright, E for Editor and Essayist, and N for Novelist. As a word in combination, PEN is also a traditional tool of writing, very meaningful. Today, a reporter, literary translator or publishes is also eligible to become a member of PEN.
According to the regulations of PEN International, there may be maximally five centers set up in one country due to the poor communications in long distance or more than one language or literature because. For instance, in the vast country of Australia, there were five centers directly affiliated to  PEN International: Brisbane, Canberra, Melbourne, Perth and Sydney PEN centers. In the small land of Switzerland with different languages, there are three centers: Swiss German, Swiss Romand and Swiss Italian centers. Since some years before Hong Kong was reunited to China, there have been two centers: Hong Kong Chinese-speaking and Hong Kong English-speaking centers. In addition, the exiled or emigrated writers may also set up a PEN center in their country of residence in order to maintain the language and culture of their homeland. For example, the German writers in exile during World War II established the German Exile PEN, founded by Thomas Mann and other famous German writers, later renamed as The PEN Center of German-speaking Writers Abroad, still existing. Another example is the Chinese Writers Abroad Center, formerly known as a center of Chinese Writers in Exile, founded by the Chinese writers in USA exiled from China after the Communist Party seized the power in 1949, and renamed due to the increasing members emigrated from Taiwan. Moreover, there are also the Tibetan Writers Abroad PEN Center based in India, and The PEN International Uyghur Center registered in Sweden, but their members are residing over the world. In addition, some organizations of writers around the world, including Chinese literary societies also named as a pen club in Chinese, such as Taiwan Pen Association, Hong Kong Pen Club, Macau Pen Club, etc. but they are not among the member centers of International PEN.
Chinese writers' participation in PEN International can be traced back to 1920s. China PEN Club was formally founded in Shanghai on 16th November 1930. Its first president was Mr. TSAI Yuen-pei, a veteran of the Republic of China and prominent educator. After Sino-Japanese War broke out in 1937, China PEN halted its functions because of critical circumstances during wartime. However, Mr. HU Shih, a pioneer of New Culture Movement, was still elected into the five member presidency of International PEN during 1941-1947.When the People's Republic of China was founded in 1949, the leading figures of China PEN moved to Taiwan, while the writers remaining in China mainland broke off their relationship with International PEN. In 1958, PEN Club of Republic of China restored it organization in Taipei, and Mr. Chang Tao-fan became its president. His successors in sequence have been prominent writers LO Chia-luen, LIN Yutang, CHEN Yu-ching, YAO P'eng, Nancy CHANG ING and Yen CHU, and currently Prof. Ching-Hsi PERNG since 2007. In 1975, Mr. Lin, the president of China PEN, was elected a Vice-president of International PEN, but died of illness the following year. Since 1990, Mrs. Ing has also been one of Vice-presidents of PEN International. Besides, some Taiwanese writers set up a "Taiwan Center of International PEN", formally named as Taiwan Pen Association, on 15th February 1987, but its application to join  PEN International has never been accepted as it has failed to communicate with the existing Taipei Chinese PEN in Taiwan.
In 1980, a group of senior writers in China mainland initiated the founding of China PEN Center in Beijing, chaired by BA Jin, President of China Writers Association. When PEN International approved China PEN Center's membership in the same year, the PEN Club of Republic of China agreed to rename it as Taipei Chinese PEN Center while maintaining its membership. Later, Shanghai Branch and Guangzhou Branch of the Chinese Writers Association set up the Shanghai Chinese PEN Center and Guangzhou Chinese PEN Center, respectively, and were also admitted directly into PEN nternational.  However, those PEN Centers in China mainland have been subject to the constraints over official institutions there, and none of them has become a truly independent non-governmental organization, but failed to make any commitment to defending the writers, particularly Chinese writers for their freedom of expression and other rights.
In May 1989, China PEN Center sent a delegation to the 55th PEN International Congress in Maastricht, the Netherlands. As Mr. BEI Dao, a famous Chinese poet visiting Europe was invited by the International President to present at the Congress his launched petition for the release of Mr. WEI Jingsheng, an imprisoned writer in China, the China PEN delegation made an formal protest against Mr. Bei's presentation, walked out from the Congress, and eventually all of PEN centers in China mainland broke off their formal contacts with International PEN until 1997. In 2000, China PEN Center sent some observers to attend the 66th Congress in Moscow, but could not stand any formal discussion of a proposal for resolution on freedom of expression in China, thus halting contacts with PEN International once more, and ceasing to pay membership dues for many years. In 2005, after several PEN centers sent their commissioners to China to contact the PEN centers there, China PEN Center began to pay a nominal dues, as if it had only about 20 members to maintain its membership of PEN International, but yet to restore its participation in PEN International 's activities including the Congress until 2011. There has been no news from neither of two PEN Centers in Shanghai and Guangzhou over the years, nor even symbolic payment to their membership dues.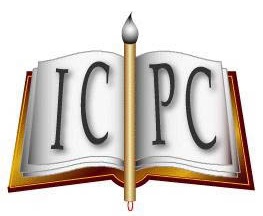 Independent Chinese PEN Center (ICPC) was founded in 2001 by a group of independent Chinese writers in exile abroad and in China. On 23rd July 2001, PEN International headquarter in London received ICPC's application with a list of 31 founding members. In November, ICPC was approved as a chapter of the PEN International at its 67th Congress in London. Since then, ICPC has sent its delegation to the Congress and other International PEN's events, every year and become one of most active centers.
ICPC's founding President LIU Binyan was a prominent writer, journalist and activist who passed away in exile in USA on Dec. 5 2005. Its founding Vice-president was ZHENG Yi, another prominent writer and novelist, the Excusive Director was poet BEI Ling and the Coordinator of Freedom to Write Committee was poet MENG Lang, all of whom have been also in exile in USA. In October 2003, ICPC successfully held its first Internet Congress of the Membership Assembly to have approved its Charter, elected a Board of Directors, including the President Dr. LIU Xiaobo (China) and 2 Vice-presidents CAI Chu (USA) and CHEN Maiping (Sweden). In October 2005, ICPC held its Second Internet Congress to have amended its Charters, elected a Board of Directors, including the President Dr. LIU Xiaobo (China) and 2 Vice-presidents YU Jie (China) and Dr. CHEN Kuide (USA). In November 2007, ICPC held its Third Internet Congress to have elected the President ZHENG Yi (USA) and 2 Vice-presidents JIANG Qisheng (China) and Emily WU (USA). In September 2008, Yang Lian, a London-based poet and ICPC International Secretary, was elected as a Board Member of International PEN at its Congress in Bogota. In October 2009, ICPC held its Fourth Congress, and elected the current president Mrs. Tienchi MARTIN-LIAO (Germany) and 2 Vice-presidents Patrick POON (Hong Kong) and Jiazhen QI (Australia), and Honorary President Liu Xiaobo (jailed in China) who has been eventually awarded the Nobel Peace Prize a year later. and died under the police custody on 13 July 2017.
In October 2011, ICPC held its Fifth Intrnet Congress to have amended its Charters to implement a system of board responsibility (instead of presidency responsibility) and elected a Board of Directors, including the Mrs. Tienchi MARTIN-LIAO to continue her Presidency. In March 2018, ICPC held its Eighth Intrnet Congress to have amended its Charters once more to enhance the system of board responsibility and elected a Board, which then held its first meeting to elect Mrs. Tienchi MARTIN-LIAO as a President of fourth term, 2 Vice-presidents GAO Yu (China) and ZHAO Shiying (China), and Secretary-general WANG Jinbo (China). In April-May 2020, ICPC held its Nineth Congress, and elected the current Board, which then held its first meeting to elect the current Board, which then held its first meeting to elect Prof. PEI Yiran (USA) as the current President, 2 Vice-presidents Mr. ZHAO Shiying (China) and Prof. TAN Song (USA), and Secretary-general ZHANG Yu (Sweden).
ICPC has currently got 260+ members, of whom slightly more than half are residing in China mainland. ICPC has set up several task teams including its Secretariat, Writers in Prison and Freedom to Write Committee (WiPC),  Press, Translation and Literary Exchange Committee (PT&LC), and Women Writers Committee (WWC) and established a main website (http://www.chinesepen.org).
ICPC has upheld PEN International's aims, dedicated to safeguarding and promoting freedom to write over the world, particularly concerned with the writers in China mainland for their freedoms of speech, writing and publication, rescuing the writers charged and detained for their opinions, and assisting the Chinese writers persecuted in China or exiled overseas for their living and writing conditions. In cooperation with other Chinese PEN Centers around the world, ICPC has been makeing efforts to continue and develop the independent spirit and free tradition of Chinese PEN Centers' antecessors, such as TSAI Yuen-pei, HU Shih, LIN Yutang, LIU Binyan and LIU Xiaobo, over China, and promote the international exchange and development of Chinese literature around the world.
(The author is ICPC's Secretary-general and WiPC Coordinator)
ICPC Founding Members
No, Name, Sex, Previous Residing, Current Residing, Remark
1 Yu Haocheng M USA Beijing, China, Honorary Director **
2 Shen Rui F USA USA
3 Wu Ningkun M USA USA *,**
4 Feng Jun (Jimbut) M Denmark Denmark *
5 Chen Maiping (Wan Zi) M Sweden Sweden, Former Vice-president*
6 Ma Jian M London, UK London, UK Former Board Member
7 Liu Youhong (You You) F London, UK London, UK
8 Yang Lian M London, UK London, UK, PI former Board Member
9 Li Jianhua (Yi Ping) M USA USA, Former Board Member
10 Han Xiu F USA USA *
11 Du Jiaqi M Hong Kong Hong Kong
12 Bei Ling M USA USA, Founding Director *
13 Chen Jianhua M USA Hong Kong
14 Bai Meng M USA USA*
15 Zhang Ci F USA USA
16 Meng Lang M USA Hong Kong, Former Board member*,**
17 Zhang Boli M USA USA
18 Xin Hong F USA USA
19 Zhang Er F USA USA
20 Bei Ming F USA USA *
21 Zheng Yi M USA USA, Former President
22 Liu Xiaobo M Beijing, China Jinzhou, China, Former President*
23 Liu Xia F Beijing, China Geremany *
24 Yu Meijing (Mei Jing) F USA USA
25 Xue Di M USA USA
26 Zhang Langlang M USA USA
27 Cai Chu M USA USA, Former Vice-president
28 Guo Luoji M USA USA
29 Mo Lihua (Mo Li) F Sweden Sweden, Former Board Member*
30 Fu Zhengming M Sweden Sweden *
31 Hu Dong M London, UK London, UK
* Quitted from ICPC, ** Passed away