Pu Zhiqiang and Abduljalil Al-Singace Honored
Liu Xiaobo Courage to Write Award
And 27 Writers Adopted as Honorary Members
(10 December 2015)
Today is the International Human Rights Day as well as the fifth anniversary of Dr. LIU Xiaobo, the former and honorary president of Independent Chinese PEN Centre (ICPC), being awarded in absence to the Nobel Peace Prize, while two day earlier it had been seventh years since his detention. For commemoration of these dates, ICPC has honoured Mr. PU Zhiqiang, its honorary member as well as a lawyer and blogger detained in China, and Dr. Abduljalil Al-Singace, an academic and blogger imprisoned in Bahrain, this year's Liu Xiaobo Courage to Write Award for their long-term tenacity and courage in writing and fighting for freedom of expression and other basic rights despite imprisonment. In addition, ICPC have adopted twenty-seven of writers imprisoned in China as its new honorary members, namely FU Zhibin, YU Shiwen, LIU Haitao, DONG Tubin, XIE Wenfei, WANG Mo, SU Changlan (f), LIANG Qinhui, CHEN Yunfei, ZHANG Shenyu, HUANG Jingyi, WU Gan, ZHAO Haitong, WANG Quanzhang, SUI Muqing, XIE Yang, YANG Weidong, XIE Yanyi, WANG Yu (f), LI Heping, LIU Shaoming, SUN Feng, WANG Xiaolu, LIU Sixin, ZHAO Wei (f), LIU Wei and XIN Lijian.
The ICPC's Liu Xiaobo Courage to Write Award was previously known as the Writers in Prison Award created in 2006. The laureates from 2006 to 2009 were YANG Tongyan, ZHANG Lin, Lü Gengsong, DU Daobin and XU Zerong. In March 2010, it was renamed after Dr. Liu Xiaobo to mark his courage in writing manifested over the last 20 years as well as his constant support for this award. Dr. Liu was detained in 8 December 2008 and has been serving a harsh 11 year sentence since 2009. From 2010 to 2013 the laureates of the award were LIU Xianbin, Zarganar (Burma), Hada, QIN Yongmin, CHEN Wei, Dolma, WU Yilong, TAN Zuoren, Nguyen Xuan Nghia (Vietnam), and and CHEN Shuqing.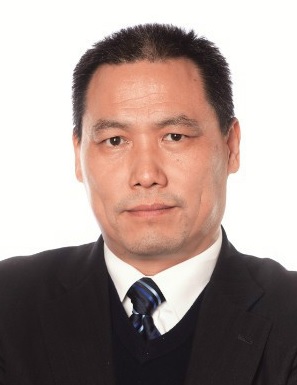 PU Zhiqiang, aged 50, is a prominent human rights lawyer. He participated in the pro-democracy movement in Beijing in 1989 when he was a graduate student at China University of Political Science and Law, where he got LL.M.in 1991. He returned to the Tiananmen Square annually with friends and family to mark the anniversary of the June Fourth crackdown in fulfilment of a promise he had made in 1989. He had been involved in a number of high-profile freedom of speech cases, defending dissident writers and journalists, including YU Huafeng (2005), TAN Zuoren (2009) and AI Weiwei (2011) in PEN's case list. Pu has been also known as an inveterate blogger for his "casual sarcasm" on Weibo, a Twitter-like platform in China, attracting his followers in the tens of thousands. His comments mocked propaganda extolling the party's beloved model soldier Lei Feng; laments policies in the western region of Xinjiang, where ethnic violence has deepened; and raises the idea of turning China's top-down state into a looser confederation. Due to the nature of his cases and his outspoken criticisms of official policies, Pu has been monitored, questioned and detained on several occasions. On 3 May 2014, he attended a memorial seminar of dissidents on 25th anniversary of the June Fourth crackdown, and the following day saw his arrest by police. On 6 May, he was criminally detained for suspicion of "creating disturbances", on 13 June charged with a second offence of "illegal access to citizens' personal information" for his providing media with the results from his investigation of corruptions, and in September accused with two additional charges with "inciting to split the country" and "inciting ethnic hatred" for his critical comments on Weibo. On 15 May 2015, Pu was sued by the prosecution for "creating disturbances" and "inciting ethnic hatred". His court hearings has been postponed several time and detained without a trial beyond the legal limit. His lawyers' applications for his medical parole due to suffering from severe diabetes have been repeatedly rejected. His hearing at court is due to start on 14 December 2015.
Dr Abduljalil Al-Singace, aged 53, is a prominent Bahraini academic, blogger, and head of the human rights office of the civil society movement Haq Movement for Liberty and Democracy. He was an associate professor of engineering and chief of mechanical engineering department at the University of Bahrain before being removed from the position in 2009 following a trip to Geneva. He also authored his own blog. He had previously been arrested in 2009, and detained for more than six months in 2010. On 13 August 2010, Dr Al-Singace was again arrested at Bahrain International Airport on his return from London, where he had been attending a conference at the House of Lords during which he had criticised Bahrain's human rights practices. He was initially accused of "inciting violence and terrorist acts", before being formally charged under national security and counter-terrorism legislation. Dr Al-Singace was held incommunicado and in solitary confinement for six months, during which he was reportedly ill-treated: reports suggest that security officials subjected Dr Al-Singace to torture and ill-treatment, including forced standing, verbal and sexual assault, beatings, and prolonged solitary confinement. Dr Al-Singace and others on trial with him were freed in February 2011 following widespread calls by anti-government protestors for political reform and the release of political prisoners. However, he was re-arrested shortly afterwards, on 16 March 2011, after publicising the deteriorating human rights situation in the country, and was later placed under house arrest. On 22 June 2011, Dr Al-Singace was among 21 opposition activists to be convicted by a special security court following the wave of protests which had swept the country in February and March that year, and in September 2011 the military-run National Safety Court of Appeal confirmed the conviction. On 30 April 2012 the Court of Cassation ordered a retrial in the case. Dr. Abduljalil Al-Singace was sentenced to life imprisonment, a decision confirmed by the High Court of Appeals in the Bahrain Court on 4 September 2012. The Court of Cassation upheld his conviction and sentence on 7 January 2013. Dr Al-Singace, who is disabled, relies on a wheelchair for mobility. He also suffers from post-polio syndrome, heart, eye, and sinus problems, and requires urgent nasal and ear surgery. Prison authorities have denied Dr Al-Singace specialist medical treatment. He is detained in solitary confinement at Al-Qalaa Hospital and is not permitted to go outdoors. He is denied access to novels, television, radio, and even pen and paper. He is also not allowed access to religious books and prayer beads, and was not permitted a condolence visit when his nephew died. On 21 March 2015, Dr Al-Singace began a hunger strike in protest at the ill-treatment of inmates and the poor, unsanitary conditions at Jaw Prison. At the time of writing, he has been on hunger strike for over 200 days. Widespread concerns for his health and well-being have led English PEN and other organisations active on his case to launch an online campaign for his release.
PEN International is the world's oldest human rights organization and international literary organization. ICPC is one of PEN International's 149 Centers and aims to protect writers' freedom of expression and freedom to write worldwide and advocates for the rights of writers and journalists who are imprisoned, threatened, persecuted or harassed in China particularly.
For more information, please contact
Biao Chen
Executive Secretary
Tel: +61-413269486 email: [email protected]
Yu Zhang, Dr.
Coordinator of Press & Translation Committee
Tel: +46-8-50022792 email: [email protected], [email protected]
Websites: http://www.chinesepen.org/english