For Press Release
15 November 2014
Chen Shuqing Honored the Liu Xiaobo Courage to Write Award and 17 Writers Adopted as Honorary Members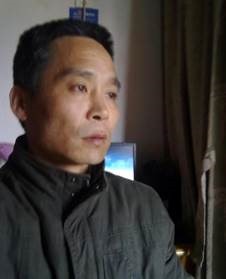 The Independent Chinese PEN Centre (ICPC) has honoured Mr. CHEN Shuqinqing, its member and an imprisoned writer in China, this year's Liu Xiaobo Courage to Write Award for his long-term tenacity and courage in writing despite the threat of imprisonment. In addition, ICPC have adopted seventeen of writers imprisoned in China as its new honorary members, including WANG Bingzhang, GARTSE Jigme, WO Zhongxiao, WANG Jianmin, SHEN Yongping, TANG Jingling, WANG Qingying, YUAN Chaoyang, XU Zhiqiang, HUANG Zerong, GUO Yushan, KOU Yanding, HUANG Kaiping, ZHANG Miao, CHEN Kun, CHEN Yongzhou and JIANG Lijun.
As of today, 69 of ICPC's 98 previous honorary members have been released. Among them, 6 were imprisoned again after release, including YANG Maodong, JIANG Lijun and now ICPC members ZHU Yufu, ZHAO Changqing, Lü Gengsong and CHEN Shuqing. In addition, Inner-Mongolian writer Hada currently still remains in custody though being released from prison a few years ago; Liu Xia, kept in house arrest for long, sees her situation getting better with the help of international campaigns. Currently 21 of those honorary members still remain in prison, including Nurmuhemmet YASIN, QI Chonghuai, LU Jianhua, GUO Quan, Hailaite Niyazi, LIU Xianbin, CHEN Wei, LI Tie, Memetjan Abdulla, Dokru Tsultrim, CHEN Xi, Kunchok Tsephel Gopey Tsang, Gangkye Drubpa Kyab, RAO Wenwei, LI Bifeng, LIU Benqi, XU Zhiyong, PU Zhiqiang, YAO Wentian, LIU Jie and Ilham Tohti. Nine ICPC members, YANG Tongyan, LIU Xiaobo, ZHU Yufu, ZHAO Changqing, ZHANG Lin, LI Huaping, GAO Yu, Lü Gensong and CHEN Shuqing are still in jail.
CHEN Shuqing, 49, born in Fuyang, Zhejiang Province, is a dissident writer based in Hangzhou and a core member of the Zhejiang Committee of China Democracy Party (CDP). Chen was a participant in the 1986 and 1989 student movements, and graduated from Hangzhou University with Master's Degree in Science in 1990, and began his pro-democracy activism in 1995. He became involved in the preparatory work for organizing CDP in 1998, for which involvement he was detained for four months in 1999. After his release, he trained himself to become a lawyer, but in 2005, after passing his exams, he was refused a lawyer's licence by the Justice Bureau of Zhejiang Province, who alleged his articles published online had violated China's Constitution. Chen challenged this ruling in court, but lost the case in both the first instance and the appeal courts. He has since been subject to police harassment. He was arrested on September 14, 2006 due to his dissident writings published online. On August 14, 2007, he was sentenced for "inciting subversion of state power" to four years in prison and one year's deprivation of political rights. ICPC adopted him as an honorary member in 2007. He was released in September 2010 upon the completion of his sentence and soon resumed his writing and activism. He joined ICPC in October, 2011. He has published lots of articles online advocating democracy and freedom, fighting against tyranny and dictatorship, and appealing for his arrested and sentenced colleagues such as Zhang Jianhong, LIU Xianbin, ZHU Yufu and Lü Gengsong among others, for which he has since suffered from ill-treatment from the Zhejiang Province authorities. On September 11, 2014 Chen was detained again for "suspicion of subverting state power", and formally arrested on October 17. He is currently held in the Detention Center of Hangzhou City. During the past years, CHEN Shuqing presented tenacity and courage through writing despite the threat of imprisonment, and fighting vigorously for basic human rights including freedom of expression.
The ICPC's Liu Xiaobo Courage to Write Award was previously known as the Writers in Prison Award created in 2006. The laureates from 2006 to 2009 were YANG Tongyan, ZHANG Lin, Lü Gengsong, DU Daobin and XU Zerong. In March 2010, it was renamed after Dr. Liu Xiaobo, ICPC's former and honorary president, to mark his courage in writing manifested over the last 20 years as well as his constant support for this award. Dr. Liu was detained in 8 December 2008 and has been serving a harsh 11 year sentence since 2009. From 2010 to 2013 the laureates of the award were LIU Xianbin, Zarganar (Burma), Hada, QIN Yongmin, CHEN Wei, Dolma, WU Yilong, TAN Zuoren and Nguyen Xuan Nghia (Vietnam).
Each year on 15 November, members of PEN international all over the world commemorate the Day of Imprisoned Writer and honor the courage of our imprisoned colleagues in order to protest against repression and defend freedom of expression. ICPC reiterates that freedom of expression, including the freedom to write and publish, is inalienable and fundamental human rights. ICPC will continue to urge the release of Liu Xiaobo, Gao Yu, Chen Shuqing and all those imprisoned for their writings.
PEN International is the world's oldest human rights organization and international literary organization. ICPC is one of PEN International's 149 Centers and aims to protect writers' freedom of expression and freedom to write worldwide and advocates for the rights of writers and journalists who are imprisoned, threatened, persecuted or harassed in China particularly.
For more information, please contact
Biao Chen
Executive Secretary
Tel: +61-413269486 email: [email protected]
Yu Zhang, Dr.
Coordinator of Press & Translation Committee
Tel: +46-8-50022792 email: [email protected], [email protected]
Websites: http://www.chinesepen.org/english