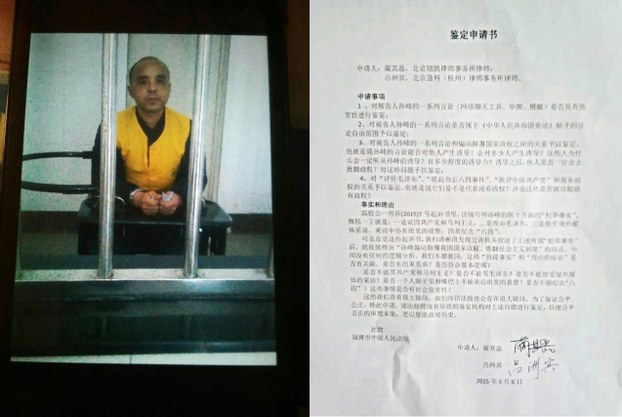 Last week, a court in the eastern province of Shandong handed a five-year jail term to online activist Sun Feng after holding him in pretrial detention for two years, rights activists said.
Sun had posted a photo of himself holding a placard protesting growing injustices under the "one party dictatorship" of the ruling Chinese Communist Party.
Sun had also penned an article titled "The Communist Bandits, members of the Marxist-Leninist evil cult of atheism and dialectical materialism have destroyed one of the cornerstones of human civilization," and posted it online, for which he was initially jailed for 10 days under an administrative sentence without trial.
Sun was jailed on Nov. 17 by the Intermediate People's Court in Shandong's Zibo city, which found him guilty of "incitement to subvert state power," the Weiquanwang rights website reported.
He had been redetained after "carrying out further illegal activities" while out on bail in 2014, Weiquanwang reported.

Reported by Yang Fan for RFA's Mandarin Service, and by Hai Nan for the Cantonese Service. Translated and written in English by Luisetta Mudie.
Source: http://www.rfa.org/english/news/china/disappear-11212016105026.html