BY SUI-LEE WEE AND MEGHA RAJAGOPALAN
BEIJING Thu Nov 20, 2014 6:00am EST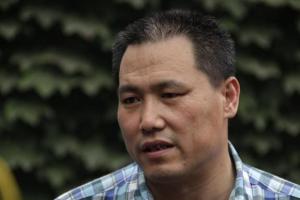 Chinese human rights lawyer Pu Zhiqiang talks to media in Beijing in this July 20, 2012 picture.
CREDIT: REUTERS/PETAR KUJUNDZIC
(Reuters) – Chinese prosecutors could upgrade the charges against a prominent human rights lawyer, saying that he incited "ethnic hatred and discrimination" when he wrote a microblog post criticizing the government's account of a mass knife attack, his lawyer said on Thursday.
The new charges against Pu Zhiqiang add to evidence that the case against him is politically motivated, his supporters say. They come amid what rights groups say is the most severe clampdown on human rights in decades.
Pu, one of China's most outspoken dissidents, was arrested in June on charges of causing a disturbance and illegally accessing personal information in a case that drew international condemnation.
Prosecutors are considering adding charges of inciting ethnic hatred and discrimination and separatism, a more serious crime, said Pu's lawyer, Mo Shaoping. He said he was less certain of the more serious separatism charge.
"That charge (of separatism) is extremely unusual," Mo said.