Alia | May 8th, 2014 – 5:05 am
Apparently, college students are hot on the spy market right now, in both China and the US.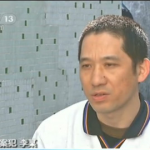 A month after the FBI rolled out a cheesy microfilm "Game of Pawns: The Glenn Duffie Shriver Story" about an American college student who was recruited to spy for China, Beijing releases its own Shriver stories of Chinese college students being recruited by foreign intelligence agencies for espionage activities.
In the FBI story, Shriver, a Michigan native who studied in Shanghai, was approached by a Chinese woman who later turned out to work for the Chinese government. Shriver was encouraged to seek US government jobs, more specifically, at the CIA, with the aim of accessing classified information. He pleaded guilty to espionage charges in 2012 and was sentenced to 4 years.
The Chinese version includes mirror stories of Shriver. According to detailed reports by CCTV and Global Times, a pro-government newspaper in China, certain foreign intelligence agencies have been recruiting Chinese college students "over a dozen times" through the Internet.
First, there was this guy Xu Peng, who, like Shriver, told his stories from behind the bars. Again, like Shriver, he was first approached by a woman "Miss Q" on instant messaging tool QQ when he was a student at a naval science college in Guangdong province.
Miss Q, who claimed to be a "researcher at a foreign investment consulting company", told Xu that her clients needed logistic and merchandising information of the People's Liberation Army. Xu was asked to take pictures of military installations in a nearby port, earning some $500 a month. He was arrested in 2013.
There was also Song Fei, a then college student in Zhejiang province. He applied for an analyst position at a market research firm that was said to provide business and market insights to "foreign companies interested in investing in China." Song was asked to collect and write reports about the Chinese government, with varying payments from $400 to $8000 per report.
Like Shriver, Song was encouraged to seek Chinese government jobs. He was offered an allowance of $500 a month so that he could prepare full-time for China's civil servant exam, and was advised to apply for positions at "provincial governments, think tanks or research organs," instead of lower-level jobs.
Are these reports Beijing's response to the FBI video? It surely looks like so, but you never know because in China, state media function to facilitate government agenda. Just today, CCTV broadcast the "confession" of Gao Yu, a 70-year-old political analyst and journalist, who was arrested for "leaking state secrets to foreign media."
Is there a bigger crackdown coming in the name of busting foreign spies? Who knows. But like many netizens pointed out, more people than one'd expect are at the risk of being accused of spying – after all, China is a country where even the assets of officials are "state secrets."
From  www.offbeatchina.com
http://offbeatchina.com/game-of-pawns-chinas-version