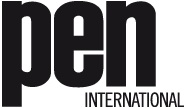 (Approved by the Assembly of Delegates of PEN International, meeting at its 84th World Congress, in Pune, India from 25-29 September 2018)
PEN International has for many years expressed concern about serious and sweeping restrictions on freedom of expression in the People's Republic of China (PRC), including through resolutions adopted at its annual Congresses, most recently at its 83rd World Congress in September 2017.Despite some welcome releases since then, including that of Liu Xia[1], Gartse Jigme[2] and Druklo,[3] suppression of the right to freedom of expression in China remains an ongoing and critical concern. In 2017, PEN International documented 33 cases of writers held solely for their peaceful exercise of their right to freedom of expression.[4] Many are held under vague national security provisions of the Criminal Law. At least nine members of the Independent Chinese PEN Centre (ICPC) are still imprisoned or detained, while more than 100 members have suffered various forms of harassment and travel restrictions, reflecting the ongoing persecution of the Centre. Most recently, on 13 July 2018, ICPC member Qin Yongmin was sentenced to 13 years imprisonment for "subversion of state power." Qin has already served over 22 years in prison since 1981.
Crackdowns continue across the country's provinces and administrative regions. Since Xi Jinping became President of China in 2013, the overall situation of the Uyghurs in Xinjiang Uyghur Autonomous Region has rapidly deteriorated and has now reached crisis point; an estimated 11 per cent of the 12 million Uyghur population are now detained in China's so-called "re-education camps," among them writers, journalists, translators, artists and academics held for their peaceful exercise of their right to freedom of expression.[5]
Uyghur writers and intellectuals, face harassment, arbitrary detention and flawed trials for publishing anything related to current political concerns in the region, including Uyghur ethnic identity, language, culture, beliefs, and history. The crackdown on Uyghur intellectuals has intensified; the number of sentences handed down to Uyghur intellectuals convicted of so-called "separatism" is alarming. Currently, at least a dozen Uyghur writers are reportedly detained in "re-education camps" or in prison, while others' whereabouts remain unknown. Poet and academic, Abduqadir Jalalidin of Xinjiang Pedagogical University was arrested on 29 January 2018, and is thought to be administratively detained in a re-education camp.[6]
The Chinese authorities have also intensified their attempts to suppress free expression in Hong Kong, previously seen as a bastion of free expression in the country.[7] In June 2018, ten LGBT-themed children's books were removed from the shelves of Hong Kong's public libraries after heavy campaigning by an anti-gay rights group[8]. Most recently, Haruki Murakami's latest novel Killing Commendatore was reportedly declared 'indecent' by censors, meaning that it can only be sold in bookshops with  a notice warning about its contents, with access restricted to those over the age of 18.[9] PEN remains concerned over the imprisonment and detention of three Hong Kong writers and publishers, Yao Wentian (aka Yiu Man-tin), Wang Jianmin and Gui Minhai, on mainland China. Dr. Gui, an ICPC member, was among five booksellers who disappeared from Hong Kong and Thailand under mysterious circumstances in October 2015. He remains detained without formal charge and his whereabouts are unknown.
As emphasized in the resolution on China at the last Congress, the prominent political prisoners have increasingly died while in custody or shortly after their release on medical parole. Since the sudden death of Dr. Liu Xiaobo on 13 July 2017, Yang Tongyan, an ICPC member and PEN America's 2008 PEN/Barbara Goldsmith Freedom to Write Awardee, died on 5 November after he was diagnosed with late-stage brain glioma and released on medical parole in August and then underwent surgery soon.[10]   In mid-January 2018, Muhammed Salih Hajim, an 82 year-old Islamic scholar and advocate of Uyghur cultural and religious rights, died after being detained on unspecified charges for approximately 40 days.[11]  On 26 February 2018, Dr. Li Baiguang, another ICPC member as well as a well-known human rights lawyer, died suddenly of liver failure, sparking suspicion over his death for he was previously detained earlier in that month.[12] These cases have also raised fear that a number of the imprisoned writers may come to an similar end since they have been reportedly ill-treated with health worsening and denied medical parole though suffering from severe diseases, including Uyghor PEN member Ilham Tohti, ICPC members Qin Yongmin, Lü Gengsong, Hu Shigen, Xu Lin, Gui Minhai, and ICPC honorary members Yao Wentian, Lu Jianhua, Zhang Haitao, Lu Yuyu and Wu Gan.
The People's Republic of China is the only permanent member of the UN Security Council not to have ratified the International Covenant on Civil and Political Rights (ICCPR). As a signatory to the ICCPR, which provides for freedom of legitimate expression, the right not to be arbitrarily detained and the right to a fair trial, they are obliged to "refrain from acts that would defeat or undermine the treaty's objective and purpose". In spite of this, there remain numerous legal provisions and practices which violate the rights set out in the ICCPR. Recent legislation of concern includes the Cyber-Security Law,[13] which further restricts freedom of expression online, and Heroes and Martyrs Protection Law,[14] which took effect on 1 May 2018 and which extends the charge of criminal defamation to the restriction of the negative information or comments on the dead.
The Assembly of Delegates of PEN International calls on the government of the People's Republic of China to:
Release all prisoners held for their peaceful exercise of their right to freedom of expression in the Tibet Autonomous Region, including Kunchok Tsephel Gopey Tsang, and Jo Lobsang Janyang;
Release all writers and journalists imprisoned or detained in the Xinjiang Uyghur Autonomous Region, including Nijat Azat, Gheyret Niyaz, Memetjan Abdulla, Gulmira Imin (f), Ilham Tohti, Abduqadir Jalalidin, Abdurehim Heyit, Ablajan Awut Ayup, Omerjan Hasan Bozqir, and Tursunjan Hezim;
Release all imprisoned or detained publishers from Hong Kong, including Yao Wentian, Wang Jianmin and Gui Minhai;
Release all other writers and journalists imprisoned or detained in the People's Republic of China, including ICPC members Qin Yongmin, Lü Gengsong, Chen Shuqing, Hu Shigen, Liu Feiyue, Huang Xiaomin, Zhou Yuanzhi and Xu Lin, and honorary members Lu Jianhua, Liu Xianbin, Guo Quan, Li Tie, Chen Wei, Chen Xi, Jin Andi, Li Bifeng, Yang Maodong, Zhao Haitong, Xu Zhiqiang,   Zhang Haitao, Dong Rubin, Liu Shaoming, Sun Feng, Lu Yuyu, Tang Jingling, Jiang Tianyong and Wu Gan;
Ratify the International Covenant on Civil and Political Rights, which was signed by the People's Republic of China in October 1998;
Stop the harassment and persecution of Independent Chinese PEN Centre (ICPC) members, and lift all restrictions on their freedom to exit and enter mainland China, particularly to attend PEN International conferences and to return home;
Stop targeting Uyghur intellectuals including writers, journalists, and web editors, and immediately close down all 're-education camps" which have been built on a large scale in the Xinjiang Uyghur Autonomous Region.
Cease the ill treatment and torture of jailed writers, journalists and all other political prisoners.
Cease its efforts to censor online expression and to immediately release all internet writers jailed for peacefully expressing their opinions;
Repeal or amend all laws that unduly restrict citizen's ability to exercise their right to freedom of expression, bringing them into line with international standards, including the Cyber Security Law;
Cease the practice of using national security, economic and public order charges to repress writers, internet dissidents, human rights defenders and lawyers, and end the practice of using televised confessions, which contravene an individual's right to a fair trial;
Undertake a complete and meaningful reform of the Chinese legal system in accordance with international standards and the Chinese Constitution to guarantee fair trials with full rights of defence and appeal, the legal practices of attorneys, and a prison system that protects the health and safety of inmates.
Appendix
List of detained Uyghur writers in China
Abduqadir Jalalidin
A prominent Uyghur intellectual, writer, poet and professor of Xinjiang Normal University, arrested on 29th January 2018. He was born in Kashgar in 1964 and graduated from Kashgar Teachers College with a degree in Uyghur literature. He worked for the Institute of Xinjiang Education magazine as an editor. Since 2009, he was employed as Professor of Uyghur literature at Xinjiang Normal University. He came to the UK in 2006 as a visiting scholar with invitation from Institute of Education of University of London, and stayed one year in London. On 25 April 2018, Radio Free Asia reported his arrest and since then his whereabouts is unknown.[i]
Yalkun Rozi
A public figure, journalist, writer and literary critic, born in Atush in 1966, and graduated from Xinjiang University in 1982. He worked as a journalist for Urumchi People's Radio Broadcasting. From 1991, he worked as an editor for "Xinjiang Education" newspaper, and from 2005, he worked as an editor for Xinjiang Education Publishing. He is author of many of books and articles about Uyghur education, literary criticism, modern history and various Uyghur historical and social issues. He was detained in October 2017 soon after he returned from a trip abroad. Since then we have learned that he has been sentenced to a 15 year prison term, but we are unable to get official confirmation.
Halide Israyil
Writer, journalist and editor on Xinjiang Daily Newspaper. Born in Kashgar in 1952, she graduated from Beijing Nationality University in 1972. She is a member of the Chinese Writers Association and vice president of the Xinjiang Writers Association. She was arrested in 2017 and since then her whereabouts is unknown. She is the author of numerous highly regarded and popular novels and stories. 
Abdurehim Abdulla
A well known writer, poet and scrip writer, born in Kelpin County of Aksu Prefecture in February 1955. He studied literature at Xinjiang University in 1979, and after his graduation in 1984, he worked as a director for the Xinjiang Audio -Video Publishing House in Urumchi. He was arrested in autumn 2017. Since then there has been no news of the whereabouts of Abdulla Abdurehim. Abdulla Abdurehim is a member of the Minority Writers Association of China and the Xinjiang Writers Association.
Abdurehim Heyit
A musician and singer, born in Kashgar in 1964. He studied at Kashgar Arts College and worked in the Central Nationalities Ensemble in Beijing between 1986 and 1993 before returning to Urumchi to join the Xinjiang Song-and-Dance Troupe. He released several well-received albums of original songs, and performed widely, becaming one of the best known Uyghur traditional musicians, with an international following. Heyit was arrested in April 2017 and as far as we know is still being held without charge in Urumchi.[ii]
 Ablajan Awut
Ablajan Awut Ayup was born in 1984 in the rural south of Xinjiang. He rose to fame in 2010 and was one of the most prominent Uyghur pop singers in the region at the time of his disappearance in February 2018, on his way home to Urumchi following a recording trip in Shanghai, reported the Financial Times. According to US-based Uyghur researcher Tahir Imin, the reason for Ablajan's detention was simply that he "promoted Uyghur culture and identity. He taught Uyghur culture to children, and encouraged them to use Uyghur language". [iii] He was interviewed by the BBC in 2017 and portrayed as a model of integration, an artist who could reach out to Uyghur and Chinese audiences and build bridges.[iv] In June 2018, PEN International campaigned for his release (RAN 04/2018). [v]
Omerjan Hasan Bozqir
Writer, journalist and webmaster, Bozqir was born in 1965 in Bay, Xinjiang. He wrote and published many books and articles promoting civil and political rights for Uyghurs in China. He worked for Aksu Radio-Television until 2006, when he was transferred to the Aksu Prefecture Forestry Department; a demotion probably connected to his writing. He was well known to the Uyghur community through his website and discussion forum named after his pen name "Bozqir". He also had a good reputation in the wider Chinese-speaking sphere for his Chinese language articles. He was formally arrested around April 2016 by the Aksu Police force, and currently his whereabouts is unknown.[vi] His website was blocked soon after his arrest.[vii]
Due to China's tight control of information in the Xinjiang Uyghur Autonomous Region, we are currently unable to obtain any information concerning their safety and whereabouts. We urge the authorities to ensure that no Uyghur writers are tortured or ill-treated in prison.
The International PEN Uyghur Centre calls again on the international community to conduct an independent investigation of the Chinese authorities' extra judiciary punishment of Uyghur writers and other Uyghurs. In addition to the individuals profiled above, many other writers, journalists, artists and bloggers have been arrested, sentenced or sent to the "re-education" camps. Other individuals we are aware of include:
Memetjan Abdulla – journalist, sentenced to life imprisonment, December 2010.
Tursunjan Hezim – founder and webmaster of "Orkhun" website, sentenced to 7 years in 2010, his current whereabouts is unknown.
Tunyaz Osman – writer, legal adviser, former head of Aksu Prefectural People's Court. Arrested in September 2016, his whereabouts is unknown.
Akbar Eset – founder one of the most popular Uyghur language websites, "Bagdax". Arrested in January 2016, whereabouts unknown.
Tursunjan Muhammed Marshal – writer, blogger and administrator of the popular "Misranim" website. Arrested on 29 March 2016, whereabouts unknown.
Adil Rishit – blogger and fonder of "Shahtur" website, employee of Xinjiang Education Department. Arrested on 29 March 2016, whereabouts unknown.
[1] http://pen-international.org/news/china-poet-and-pen-member-freed-from-unofficial-house-arrest-at-last
[2] http://tchrd.org/tibetan-writer-imprisoned-for-inciting-separatism-released-after-more-than-five-years/
[3] https://pen.org/press-release/release-tibetan-poet-shokjang-overdue-welcome-development/
[4] http://www.pen-international.org/app/uploads/PEN-Caselist_2017-FULL-v2-1UPl.pdf
[5] the precise number is unknown as information is tightly controlled.
[6] https://www.rfa.org/english/news/uyghur/scholar-04252018140407.html
[7] https://pen-international.org/app/uploads/Hong-Kong-UPR-2018.pdf
[8] https://www.scmp.com/news/hong-kong/community/article/2151705/and-tango-makes-three-among-10-childrens-books-same-sex
[9] https://www.theguardian.com/books/2018/jul/25/haruki-murakami-novel-indecent-hong-kong-censors-killing-commendatore
[10] https://www.rfa.org/english/news/china/dissident-11082017112540.html
[11] https://uhrp.org/press-release/uyghur-human-rights-project-condemns-death-custody-scholar-muhammad-salih-hajim.html
[12] https://www.reuters.com/article/us-china-rights/death-of-chinese-rights-lawyer-raises-suspicions-idUSKCN1GA0TP
[13] http://www.chinalawtranslate.com/cybersecuritylaw/?lang=en
[14] https://www.chinalawtranslate.com/%E4%B8%AD%E5%8D%8E%E4%BA%BA%E6%B0%91%E5%85%B1%E5%92%8C%E5%9B%BD%E8%8B%B1%E9%9B%84%E7%83%88%E5%A3%AB%E4%BF%9D%E6%8A%A4%E6%B3%95/?lang=en
[i] Prominent Uyghur Scholar Detained in Xinjiang Capital Urumqi
https://www.rfa.org/english/news/uyghur/scholar-04252018140407.html
[ii] "Uyghur Dutar King" detained in China – In autumn 2017, prominent Uyghur poet Tahir Hamut arrived in America and alerted the overseas community that Heyit had been arrested in April 2017 and was being held without charge in Urumchi. https://freemuse.org/news/uyghur-dutar-king-detained-in-china/
[iii] Uyghur Pop Star detained in China: https://freemuse.org/news/uyghur-pop-star-detained-in-china/
[iv] BBC: The Uighur pop singer trying to build bridges https://www.bbc.co.uk/news/av/world-asia-china-39297026/the-uighur-pop-singer-trying-to-build-bridges
[v]  China: Uyghur pop musician and lyric writer detained, concerns for his well-being- https://pen-international.org/news/china-uyghur-pop-musician-and-lyric-writer-detained-concerns-for-his-well-being
[vi] Omerjan Hasan Bozqir' arrested. Radio Free Asia http://www.rfa.org/cantonese/news/uyghurs-06012016103537.html
[vii] Omerjan Hasan Bozqir's website http://bozqir.com.cn was blocked soon after his arrest. Here is the archived version of his website from worldwide web archive: https://web.archive.org/web/20160408055655/http://bbs.bozqir.com.cn/forum.php/
Source: https://pen-international.org/defending-free-expression/policy-advocacy/resolutions-2018-pune