The chat application LINE has strengthened its censorship methods in mainland China by targeting phrases and word combinations.
By Pao- Pao / 23 October, 2014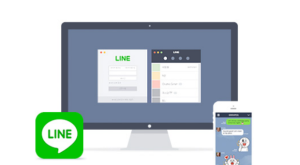 (Image: Screengrab from linecorp.com/en/)
The instant messaging app LINE has strengthened its censorship methods in mainland China, according to new findings from the Citizen Lab at the University of Toronto. The academic researchers not only found proof that the app now censors more topics than ever before, but also that LINE is censoring in a way that is harder to detect for the average user.
Want to discuss the China's ruling Communist Party (CPC) with your friends on LINE? Go ahead. Compare foreign leaders to dictators? No problem, chat away. Unless you mention both the CPC and dictatorship in one chat message, you won't notice LINE's new censorship policy. That's because LINE recently "improved" its censorship methods in China by adding almost fifty so-called regular expressions to its long list of taboo subjects; that is, groups of words that users are allowed to use independently, but not in combination.
The findings are interesting because LINE's novel use of regular expressions allows a more subtle form of censorship, argues Jason Q. Ng, one of the researchers at the University of Toronto. "It allows for a more nuanced censorship for topics such as Xinjiang, instead of just a blanket block," he told Pao-Pao over the phone, referring to the western province which has long been plagued by tensions between Chinese authorities and the indigenous Uighur people.