HRIC received the following account of the "release on bail" of lawyer
Li Chunfu (李春富)
, who was detained in the 709 crackdown in 2015. The account describes Li in a state of apparent psychological damage. It was written by
Wang Qiaoling (王峭岭)
, wife of Li's brother, lawyer
Li Heping (李和平)
, and by
Li Wenzu (李文足)
, wife of lawyer
Wang Quanzhang (王全璋)
. Li Heping and Wang Quanzhang are two other rights defense lawyers who were detained in the 709 crackdown, and who have been in custody since July 2015 on charges of "subversion of state power."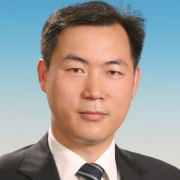 Below is HRIC's translation of the account and of Li's "Release on Bail Decision" issued by the Tianjin Municipal Public Security Bureau, followed by a portrait of Li Chunfu written by Wang Qiaoling when he was first detained in August 2015.
Li Chunfu was born in 1972.
---
Lawyer Li Chunfu Released on Bail, Emaciated and in State of Extreme Fear
By Wang Qiaoling and Li Wenzu
January 13, 2017
[Translation by Human Rights in China]
Yesterday, January 12, 2017, at 5:00 p.m., Li Chunfu was returned to the door of his Beijing home by policemen from the precinct in his neighborhood. Chunfu's wife opened the door, stunned by what she saw.
Chunfu was skin and bones, pale, and dazed. He looked like a man in his 60s.
The policemen told Chunfu's wife: Li Chunfu has been released on bail. The policeman left after saying this. But Chunfu stood at the door of his home and did not dare enter. His wife sobbed.
Chunfu's wife wanted to take him by the hand to come inside. But he was afraid and dodged. Relatives who live nearby came to the house, after hearing news of his return. But Chunfu jumped and pushed them away. He said: "Go away, quick! Dangerous!" So they sat some distance from him.
This morning (January 13), Chunfu was still in a state of extreme fear. When he saw his wife making a phone call, he threw his arm around her neck in a chokehold and shouted angrily: "Who are you calling? You are bringing me trouble!" While shouting, he was applying force and trying to strangle her. Luckily, the relatives who were there pulled him away from her.
The police had warned Chunfu's wife that if she got in touch with Wang Qiaoling, they would take Chunfu away again. But the relatives couldn't stand it anymore—they wanted to tell Wang Qiaoling about what was happening with Chunfu.
We are heartsick in knowing Li Chunfu is in such a state! Every day and night we have been hoping for the return of Li Heping and Wang Quanzhang. Are you both still alive?
---
Update from Wang Qiaoling, night of the January 13:
Chunfu seems to have uncontrollable violence toward his family. Right after we left them today, he was beating his wife again. Chunfu's male friends are taking turns staying at his home, in hopes that things would improve in a few days. If things get out of control, they can help call the police. We agree with that.
---
Release on Bail Decision
On January 12, 2017, the Tianjin Municipal Public Security Bureau released lawyer Li Chunfu on bail. The January 5 bail decision indicates that Li is being investigated for "subversion of state power," and that he may be sentenced to limited-term imprisonment or greater. The decision also states that Li Chunfu was "released on guarantee pending further investigation" because his release will not cause a risk to society.
---
A Portrait of Li Chunfu by Wang Qiaoling, August 4, 2015. The following translation by Human Rights in China was originally published in the "Courageous Voices" section of HRIC's website.
My Husband Li Heping, Part 4—Two Families' Pillars Have Been Taken Away
Wang Qiaoling
August 4, 2015
I could not have imagined that while looking for Li Heping, his younger brother Li Chunfu, who is also a lawyer, was taken away by the Tianjin Municipal Security Bureau Hexi Branch in the evening of August 1. At the same time, his home was also searched, and his computer, files, books, and other items were taken away.
I was very shocked by this news, without understanding why lawyer Li Chunfu, who has nothing to do with the cases that Li Heping handled, would be taken away at this time. Perhaps it's just because he's Heping's brother? Chunfu's law firm handles more civil cases. I really can't fathom why even he would be taken away.
Li Chunfu's five-year-old son—the little guy I often call "Little Snowball"—made a great show of saying, "Dad was taken away in handcuffs." Terrified, Little Snowball's mother still remembered to comfort her boy by saying, "That was just a toy." But that wasn't a toy!
Fortunately, Snowball's older brother wasn't there. Now, the pillars of the two families have been taken by the police—leaving two housewives, each taking care of two young children. What will tomorrow be like?
I drove home after consoling lawyer Chunfu's family. The closer I got to my neighborhood the more nervous I got. So I just pulled over and stopped on the side of the road. If someone was to call and tell me that there was a water leakage in my home kitchen (lawyer Chunfu was taken away when he went home after being told that there was a water leakage in his home kitchen and that he should go home to have a look), I would just dump my identity card and mobile phone now and run. The key is: where should I run to? After thinking for a long time, I felt that I had nowhere to go: I couldn't bring troubles to my relatives and I couldn't stay in a hotel.
I was just afraid to go home. I reclined the seat and lay on it. Cars were whizzing by me, with the sounds of people talking and laughing. If this happened in the past, it would have been a scary thing: a woman lying in a car on a road in the middle of nowhere near midnight.
But now, as I looked at the darkness around me, and the strangers and howling vehicles, I actually felt far safer than in a home that had been searched. But I needed to know what was happening with Chunfu and needed to charge my mobile phone. I couldn't miss any news that might be coming in. I made an effort to drive home, parked in the basement, and took the elevator, imagining that if a bunch of people were already waiting when I arrived on the third floor, I would just be caught like a turtle in a jar. Why compare myself to a turtle? Self-mockery in misery, I suppose.
The elevator doors opened—there was nobody. I gave a sigh of relief. When I was opening the door with my key, I was thinking if someone would already be waiting inside. The door opened—the lights were on but no one was there. I had forgotten to turn off the lights when I went out. I let out a bitter laugh. I am like a scared animal. What in the end did I do? What law did I break? In fact, I am implicated because I'm the family of Li Heping. I am scared of being implicated.
Source (CH): http://xgmyd.com/archives/20649 (Originally published by Boxun)
---
My husband Li Heping, Part 5—Lawyer Li Chunfu, Heping's Younger Brother
Wang Qioaling
August 4, 2015
Actually, out of the Li brothers, Li Heping is not the most inspiring one; it is Li Chunfu. Heping's ancestral home can be described as poverty-stricken. When Li Heping and I were married there, the marital bed had no mattress; it was straw covered in a coarse cotton sheet. The year when Heping entered university, Chunfu was going into 9th grade. But the family could not afford to send two people to school at the same time. Chunfu, with his good grades, was the one who was sacrificed. I remember my mother-in-law saying that Chunfu lay in bed for several days. When he finally accepted reality, he decided to head South to find work so that he could help support the family and his older brother, Heping.
In work, Chunfu had his fill of a rough time. He slept in a cemetery, went hungry, was knifed in the stomach by someone, and had his pay docked or was owed wages. He said in the factory, when there were demonstrations by technicians, he never took his eyes off what was being shown and always thought he wanted to be able to do it. And then, he became the head of the technical group. He finally earned 10,000 yuan—that was in 1998. He wanted to return to his hometown to build a house, but his older brother told him: don't build a house; use the money to do self-study; and take the qualifying exams to become a lawyer.
Chunfu was tempted. He used all of his savings and started his life's big adventure in 1999. He went to Zhengzhou, Henan's provincial capital, and rented a small room next to Zhengzhou University and began self-studying for the exams. It was a six-year ordeal, with countless defeats and economic pressure and the stress of the exams. No one thought he could persevere. On the basis of his perseverance through those six years, we all felt that we were far from being his equal. Therefore, the most visible result of his gaining a lawyer's qualifications and getting through the difficulties of self-study was—he was losing his hair faster than he aged. At the age of 30, the hair on the top of his head was already thinning. I remember that Chunfu officially became a lawyer in 2005, and he treasures every work opportunity. One time I explained to my son: if one day we really don't have the means for you to go to school, do not give up; you can study on your own—your uncle is a ready-made model right before our eyes!
Source: http://www.hrichina.org/en/press-work/hric-bulletin/709-lawyer-released-bail-psychological-distress?utm_source=HRIC+Updates&utm_campaign=6f2a7b28d3-EMAIL_CAMPAIGN_2017_01_17&utm_medium=email&utm_term=0_b537d30fde-6f2a7b28d3-250138429