From Wang Shiwei to Liu Xiaobo: Prisoners of Literary Inquisition under Communist Rule in China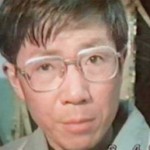 Qin Yongmin (August 11, 1953 – ), a worker, social activist and editor of independent magzines, was taken into custody for his involvement in Wuhan's Democracy Wall Movement and for uniting magazines throughout China. In 1982, he was sentenced to eight years imprisonment for "counter-revolutionary propaganda and incitement".
Publishing The Bell during Wuhan Democracy Wall Movement
Qin Yongmin was born in Wuhan, Hubei Province. After graduating from middle school in 1969 when he was not yet 16 years old, he was forced to join other educated youth going "down to the countryside" and worked as a farmer at the Zhengchang Commune in Mianyang County, Hubei Province. The following year, when his diary was found to contain expressions of dissatisfaction over being denied a university education, Qin was accused of "venomous attacks" and sent to a youth reformatory for 40 days. He was then sent back to the commune, and when his schoolmates were allowed to return to the city, he was forced to stay in the countryside for another two years until 1976, when he was recruited as a worker in the cold rolling plant of the Wuhan Steel Corporation.
When the Xidan Democracy Wall Movement broke out at the end of 1978, a wall in Wuhan's Zhongshan Avenue also became plastered with posters, and Qin Yongmin often went there to post his own writings. In early 1979, he joined Zhu Jianbin and others in founding and editing The Bell (Zhongsheng) Magazine and cooperated with Xu Wenli, the editor of Beijing's April Fifth Forum, to head the Forum's Wuhan office.
Qin wrote approving comments on a small poster entitled "On Comrade Mao Zedong's Theory and Practice" at Wuhan Democracy Wall. Qin praised and supported the essay's rejection of the theories, policies and political movements Mao had carried out since 1949, and its calls for a comprehensive rehabilitation of Liu Shaoqi, Peng Dehuai, Gao Gang, Rao Shushi and other leaders of "erroneous political lines" and "anti-Party cliques", as well as Rightists and counterrevolutionaries. Qin went a step further by saying that it was not merely a matter of Mao's policy errors increasing since the founding of the PRC, but rather that Mao was a historical criminal on par with the brutal first emperor Qin Shihuang, and that all he did must be thoroughly repudiated.
With the arrest in 1979 of leading dissidents such as Wei Jingsheng, Ren Wanding and Liu Qing in Beijing, and Wang Fuchen, Yang Zhou and Qiao Zhongling in Shanghai, all independent magazines came under varying degrees of pressure, and many ceased publication. Qin Yongmin continued to publish The Bell and maintained contact with publishers of other magazines throughout China, in hopes of convening a National Congress of Independent Magazines in Wuhan and establishing a national organization for mutual support and coordination.
In February 1980, as the situation grew increasingly tense in Wuhan and other parts of China, Qin held a "Wuhan Conference" with Voice of Democracy editor Fu Shenqi from Shanghai and other publishers from other parts of China. It was decided that all independent magazines would suspend publication for half a year. When another congress was held in Guangzhou, Qin, Fu and others discussed establishing the China Democracy Party. Qin was arrested in his home in April 1981, and in March 1982, the Wuhan Municipal Intermediary People's Court sentenced him to eight years' imprisonment for "counterrevolutionary propaganda and incitement", the harshest sentence dealt out on a single charge of publishing an independent magazine. Qin was released after serving out his sentence in April 1989, and he married at the end of that year.
Launching the Peace Charter Movement
In November 1993, on the eve of the 45thanniversary of the issuing of the Universal Declaration of Human Rights, Qin Yongmin drafted the Peace Charter in Beijing, which "respectfully recommended" the reconciliation of all the people of China, including "the governments on both sides of the Strait, primarily, of course, the mainland government; all Chinese and overseas compatriots, including both sides of the Strait, Hong Kong and Macau and ethnic minorities; and all organizations inside and outside of China dedicated to social progress", and including ten items:
The mainland government… has the obligation to respect all resolutions of the United Nations on human rights… should immediately abolish the offence of counterrevolution under international monitoring and the supervision of international and domestic public opinion.
As soon as possible formulate and implement a transition from centralized to pluralistic and then establish and strengthen completely democratic strategies and measures.
Immediately reassess the June 4th Incident and release all political prisoners imprisoned for the June 4th Incident or other reasons.
Remove all legal prohibitions against political exiles, and allow all students, scholars, labor unionists and others in exile to return to China.
Formulate and implement a Law of Association according to modern international standards and remove the ban on other political parties.
The two governments on either side of the Taiwan Strait should immediately begin direct negotiations.
The mainland government must fully respect the right to autonomy of the people of Hong Kong and Macau, and handle the return of Hong Kong and Macau to Chinese sovereignty in accordance with the principle of sovereign rights to the center and administrative rights to the locality.
The government should resolve all problems of ethnic minorities in accordance with modern international standards, fully respect the right to national self-determination of all ethnic minorities, and abandon the outmoded concept of maintaining unity through violence.
Based on the acceptance of the above by all parties, but of course first of all by the mainland government, we recommend holding a roundtable of persons from the mainland, Taiwan, Hong Kong, Macau, ethnic minorities and persons from all fields inside and outside of China to discuss and decide on the next stage of peaceful transformation and peaceful cross-strait unification.
On November 14, Qin joined Zhou Guoqiang, Song Shuyuan, Yang Zhou, Liu Nianchun, Chen Lü, Li Hai, QinYumin and Sha Yuguang in signing and launching the Peace Charter Movement, but a few days later Qin and Yang Zhou were arrested, and in December Qin was escorted back to Wuhan, where he was sentenced to two years of RTL for "disturbing public order". While in RTL, he was repeatedly and harshly beaten.
After completing his sentence at the end of 1995, Qin borrowed money from friends to open a small bookshop, but constant official harassment and persecution deprived him of a peaceful existence.
Running China Human Rights Watch
In April 1997, Qin Yongmin's wife divorced him and left with their daughter, but official persecution made it hard for Qin to support even himself. On June 5, he sent a letter to President Jiang Zemin demanding his right to survival. On August 11, his 44th birthday, he issued an open letter to Jiang Zemin demanding that the 15th CPC Congress implement political reforms for democratic constitutional government. On October 27 that year, the Chinese government formally signed the International Covenant on Economic, Social and Cultural Rights, and on March 12, 1998, State Council Vice-Premier Qian Qichen reaffirmed the Chinese government's commitment to signing the International Covenant on Civil and Political Rights, greatly encouraging China's human rights activists.
In Beijing on March 20, 1998, Xu Wenli issued an open letter to the CPC Central Committee, the State Council, the NPC and CPPCC and the United Nations Human Rights Commission in Vienna, applying for the establishment of China Human Rights Watch. Qin Yongmin followed in Wuhan by applying to the Hubei Provincial Department of Civil Affairs to publish Citizen's Forum. When they received no reply, Xu and Qin coordinated with others to formally establish China Human Rights Watch and a bulletin of the same name, becoming the first human rights monitoring organization under CPC rule. They issued 10 bulletins within the first week.
In July that year, Qin joined with Xu Liangying, Lin Mu, Xu Wenli and Ren Wanding to form a National Coordination Committee to fight for the release of political prisoners. In early September, Qin joined Chen Zhonghe, Lü Xinhua, Ren Qiuguang, Xiao Shichang, Liu Feiyue and Gao Jinqin in launching the Hubei Provincial Preparatory Committee of China Democracy Party, and applied to the provincial authorities to register as a community organization. On the morning of September 24, Qin and Chen were taken to the local Public Security Bureau station and informed that China Human Rights Watch had been banned as an "illegal organization". Qin's home was then searched, and he was held for 48 hours. By then, China Human Rights Watch had published more than 300 bulletins in half a year, and its news releases had been regularly published in major newswires and media worldwide.
On October 5, 1998, the Chinese government formally signed the International Covenant on Civil and Political Rights. On the evening of October 26, Qin Yongmin was summoned to the local Public Security Bureau station and formally notified that China Human Rights Watch was being closed down. His home was searched, and the police confiscated his fax machine and all documents relating to the bulletin. Qin and Chen Zhonghe tried again to register the organization on November 5, only to be refused, and Qin was arrested on November 30.
On December 22, The Wuhan Municipal Intermediate People's Court sentenced Qin to 12 years' imprisonment for "subverting state power". Because Qin refused to admit guilt, he was subjected to constant abuse in prison; his health deteriorated, and he developed heart, gastric and liver disease, and went nearly blind in one eye.
After completing his sentence on November 29, 2010, Qin continued writing and reporting on China's human rights situation. He joined the Independent Chinese PEN Center in May 2011, and in November that year received the Liu Xiaobo Courage to Write Award.
Qin has published a number of works on China's political development and human rights, as well as a novel.
Bibliography
Zhang Lin, "Cherish Chinese Hero Qin Yongmin", 2004.
Ren Quan, "Qin Yongmin and China Human Rights Watch", 2005.
Fu Shenqi, "Unyielding Warrior of Human Rights and Democracy – Welcoming the Release of Qing Yongmin", 2010.
Qin Yongmin, "An Informal Discussion of the Resemblances and Differences between the 'Peace Charter' and 'Charter 08", 2011.